Clinical Myotherapy & Remedial Massage Therapist
Bacholor of Health Science (Clinical Myotherapy)
Diploma of Remedial Massage
Cert IV (Massage Therapy Practice)
Cert III & IV (Fitness Instruction & Personal Training)
Member of MMA (formerly AAMT)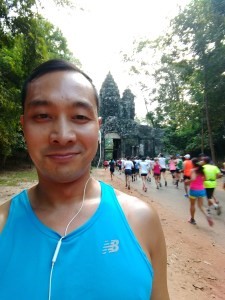 Rotana initially started his career in health as a fitness instructor and personal trainer in 2001, helping people become the best versions of themselves they could be. Deciding that he enjoyed working with the human body so much, he continued his education in 2004 with a Diploma of Remedial Massage. This gave him insight into the workings of the human body particularly in dealing with acute & chronic work related injuries. After several years of working in both fields, he was offered the opportunity to become a lecturer at the Australian Institute of Fitness and Australian Institute of Massage (now known as Sage Institute of Massage) in 2006, becoming the head lecturer of massage in 2007.
In 2014, he completed his further education by studying a Bachelor's of Health Science in Clinical Myotherapy. He lectured in Musculoskeletal Pathology at Victoria University through 2014 and is a strong advocate for health and anything physical that gets people excited, off their couches and out of their comfort zones.
He finished his first half marathon in 2014, has completed several triathlons & was previously an avid Cross-Fitter. He enjoys being active and trying any and all kinds of physical activities.
Rotana has been living in Phnom Penh since 2017 and has been working to create sustainable myotherapy training programs for Khmer therapists & volunteer opportunities for international physical therapists.